PULSE is designed to make the recovery process quicker and more bearable for patients suffering from joint conditions. 
If a patient is not using their muscles, due to recovering from surgery or lack of use from painful joints, they will incur muscle wastage, making it even more difficult to get back on their feet when they are ready. PULSE is designed to reduce muscle wastage by using electrical stimulation (EMS) to maintain or even improve strength in the limbs, while also utilising a different form of electrical simulation (TENS) to provide drug free pain relief.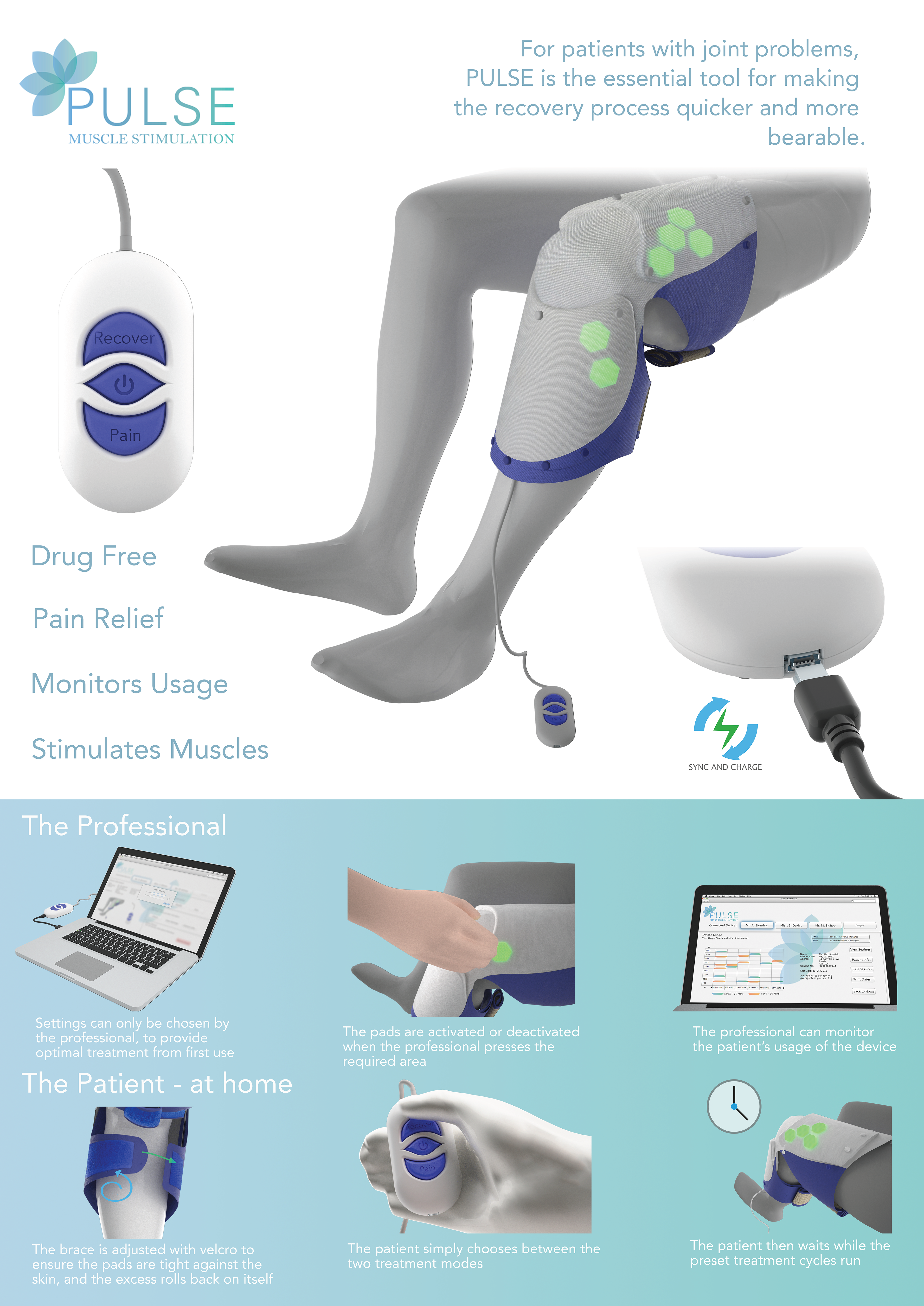 The Program can only be accessed by registered professionals - this ensures it is tamper proof, providing only optimal treatment set by the patient's professional, and allows the patient to just click and go, with no complex mode selection. Monitoring the usage helps keep an eye on patient compliance while pulsing lights during use let the patient know things are happening, keeping them keen to use the device.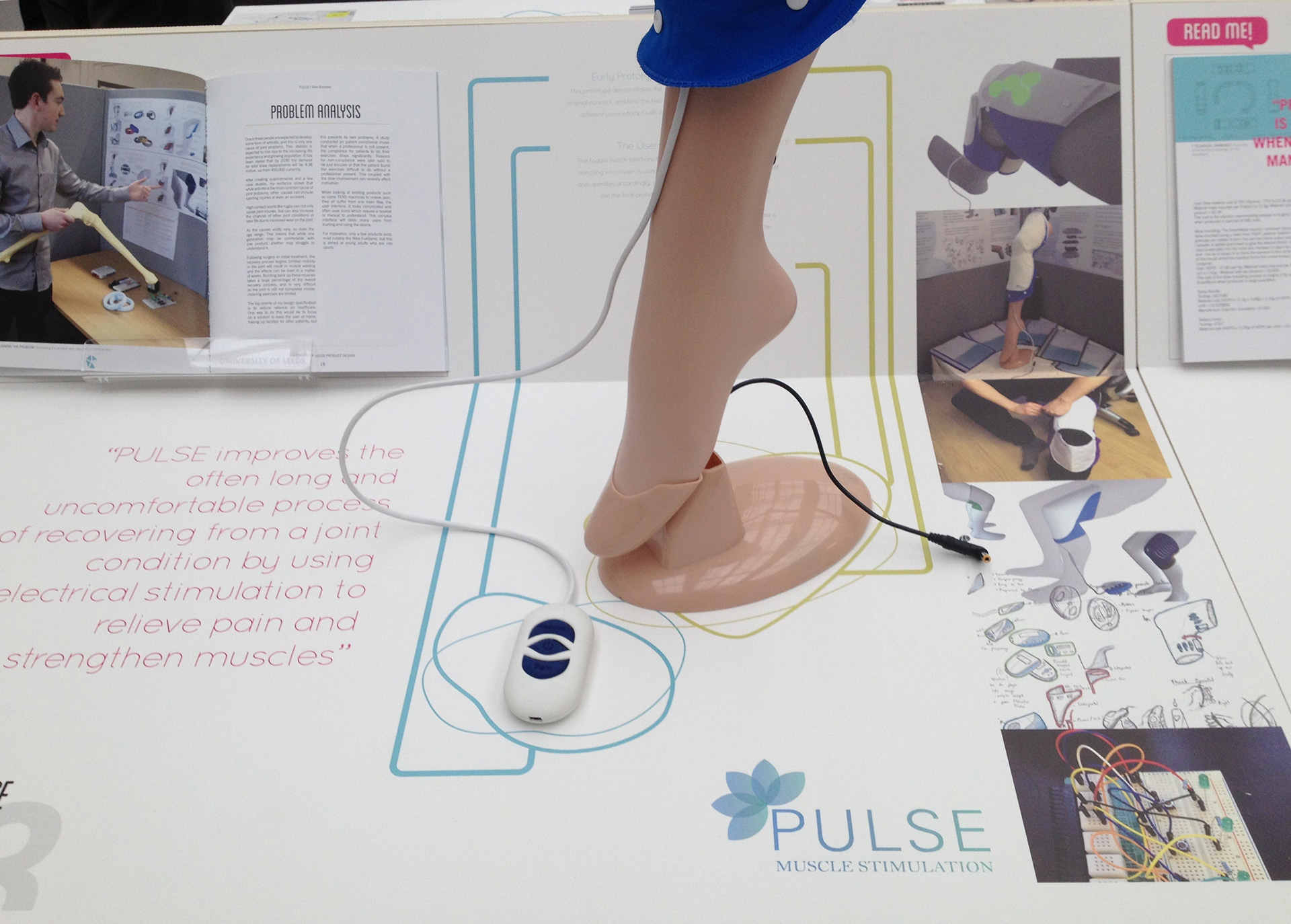 Prototype on display at New Designers 2013