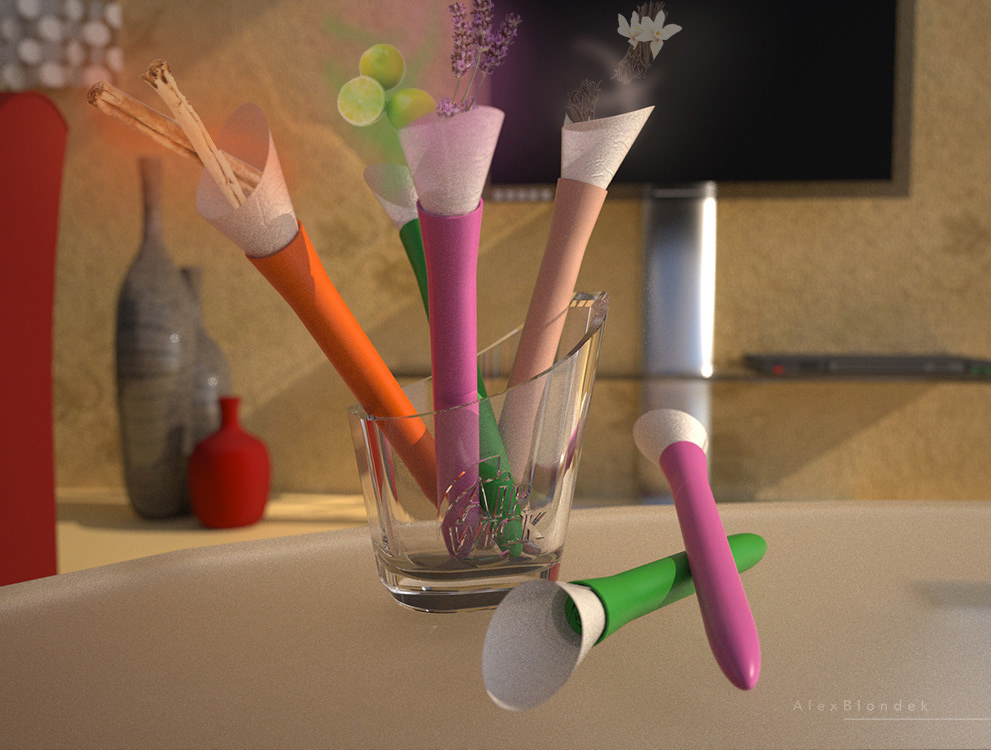 Providing a platform for the customer to create their own custom, homely scent.
Designed for a University competition with Reckitt Benckiser, my Snap and Scent concept won first place. It enables the user to create their own scent and adjust the strength.
Snap and Scent works similarly to the conventional glow stick - bending the plastic cracks the inner vial which then saturates the petal shaped paper diffuser. By mixing different scents, the user can create their perfect homely scent. If apple with a touch of cinnamon is desired, three apple sticks and one cinnamon should do the trick.
Single use items have lost favour with the public since 2012, and rightly so, but even at this time end of life was considered. The removal of the bung allows all components to be separated, and the perfume vial would crack, not shatter, and therefore would be safe to handle. This allowed for recycling via household bins, or if the vials were a concern, a returns program that requires no specialised disassembly equipment.