You can never have too many markers, but you can run out of space! 
How about a 

3D printable,

modula

r design

that allows you to print and stack as many modules as you need? Printed from PLA and on demand, this results in a product that saves on transport emissions, uses industrially 

compostable PLA and can grow every time you buy a set of markers.
Each module holds 24 markers (or pens). With magnetic sides allowing you to snap them together, you won't want to stop rearranging them! 
Starting with a baseline of three, you can wall mount them or build them up on a desk. With different options, such as a plant module, you can customise as you desire.
The front panels are finished with a touch of fabric, reminiscent of artistic canvas, and add a touch of natural contrast to the completely 3D printed body. The spacing of the pens is designed around basic human factors so that a marker can be pulled without disturbing the surrounding pens.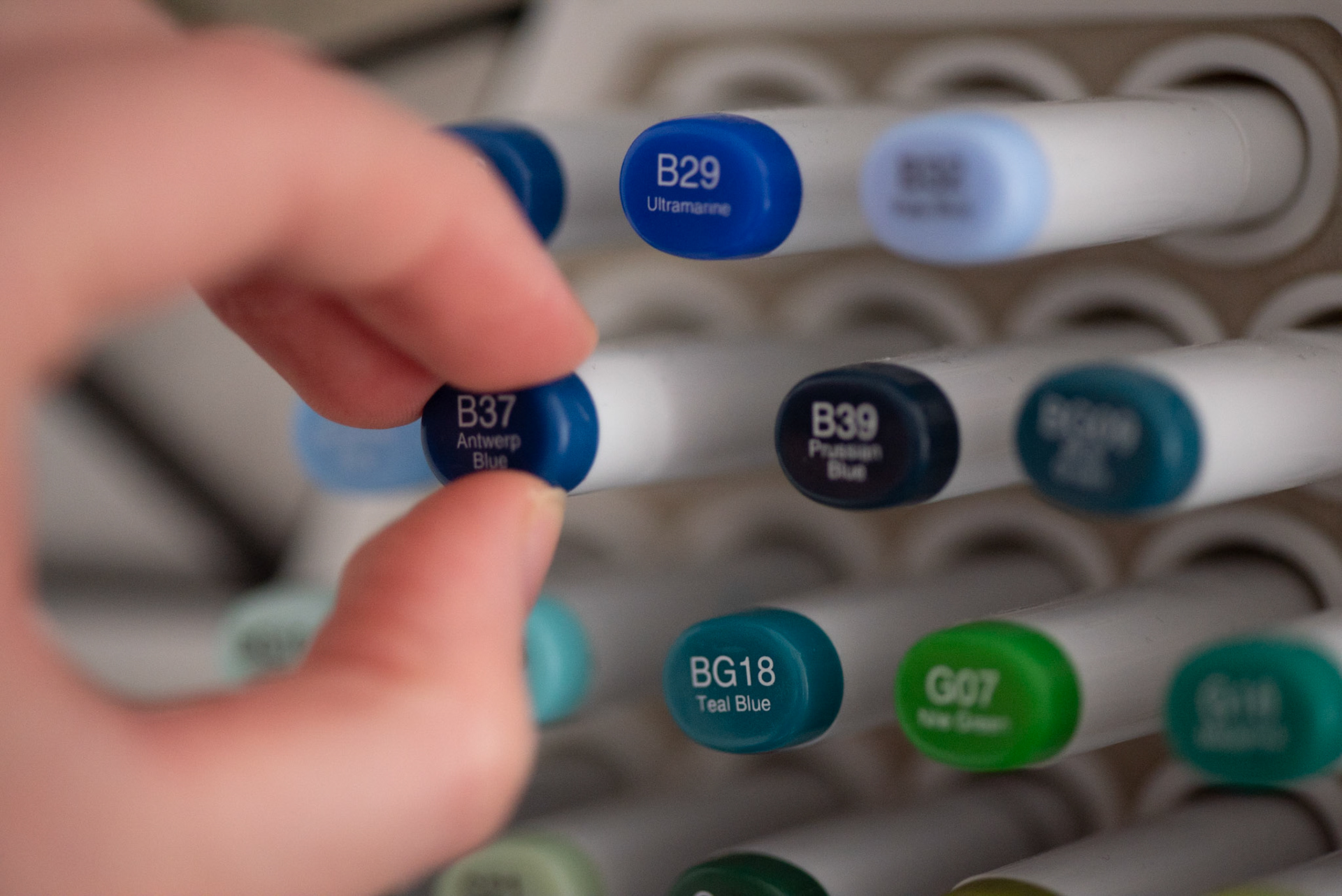 Fancy making a set yourself? 
This design is free for you to make! Just use the download link below which includes the latest version and the instructions.
Copic Classic version coming soon!
To produce your own Marker Stack, you will need:
- 3D Printer (200mm x 200mm x 200mm volume min) - no supports required!
- PLA recommended for lower density/ weight
- Optional Fabric (a non-fabric version is included)
- Super Glue (for magnets)​​​​​​​
So get printing! And don't forget to share and tag your creation with me on Insta @alexblondek!